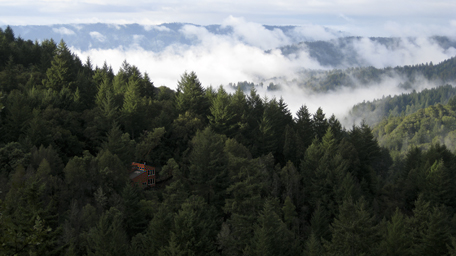 is the name of the home where Brenda Laurel and Rob Tow live - and where their three children - Hilary Laurel Hulteen, Suzanne Elise Tow, and Brooke Laurel Hulteen - grew up together, in the Santa Cruz mountains above the Silicon Valley region of the San Francisco bay in California.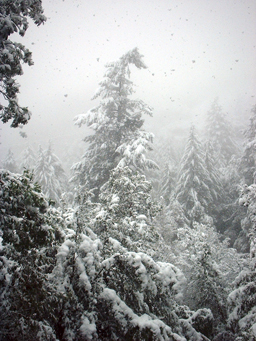 When these five people came to live together in the house nestled high in the trees, clouds, rain and snow, it was clear that there were entirely too many last names to put on the sign out on the road... so everyone thought of names for the house, and a long list was compiled over several weeks on the whiteboard in the kitchen, and finally a vote was held to select one. "Locus Voci" was the winner... it means "Place of Voices".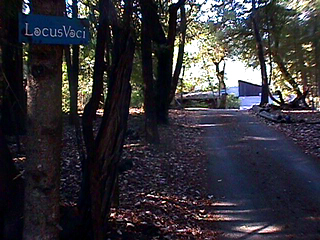 It was very appropriate for the boisterous home where three girls grew up. Now, we hear more of the voices of owl, crow, water in the creek, windchimes, and rain.
Once the name was selected, brightly colored signs were painted to put out on the one lane road that winds through the forest to the house... and the following week a curious thing happened: the weekly trash was not picked up... when the hauling company was called, they said "Oh, yeah, a new family moved in there... that Italian "Vochy" family... they don't have a contract with us!"