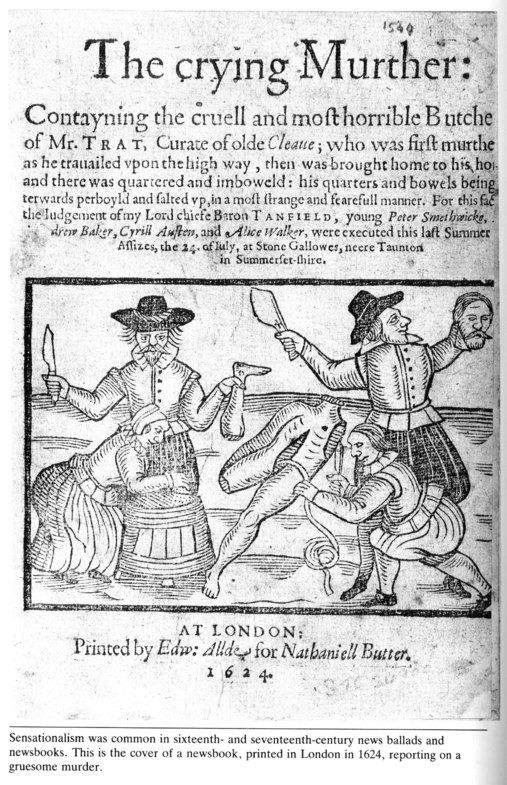 Early newspapers don't appear all that different from today's tabloids. This is one of my favorite examples, from the very earliest period of newsprint – a front page that screams its sensation out with text and image that even the illiterate can parse.
Note the combination of the broadside image and the verbal story in contiguity within the larger surface of the page – the newly invented large high quality display that, in McLuhanist terms consumed the two pre-existing media as its content to create a new medium. Also note the primitive advert at the bottom from the printer, for himself and the publisher.
I have to smile at the really bad "ransom note" typography – another thing that hasn't changed at all!
Image from A History of News, by Mitchell Stephens, 1988.